Garage Door Details:
Brand: Amarr Garage Doors
Door Material: Steel Garage Door
Garage Door Design: Long Panel Raised Garage Door
Installation City: Gilbert, Arizona
Reason For Replacement: The old garage door was an Amarr Stratford 1000 which was a staple to the Amarr door line for yours because of the rigid styles and classic appearance of the door stamping. Fast forward 10 years in comes the Amarr Lincoln 1000 one of many new designs released by the reputable and innovative Amarr. With its refreshing take on a classic design, durable tongue and groove design and transition back to heavier conventional hardware the Amarr Lincoln 1000 is here to stay.
Door Details:
Construction
Optional 1-3/8″ or 2″ polystyrene insulation. Insulated door R-values range from 6.48 to 9.05.
Heavy-gauge, nominal steel is coated in a 5-layer paint system for long-lasting durability.
Available with WindPro wind load reinforcement specifically built to withstand specific high-wind pressures to meet local building codes.
Design
Warranty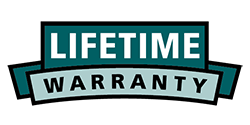 Environmental Assurance
Value priced permanent, stamped steel traditional (2) and modern (2) designs; Long-lasting, factory finished paint colors (14) including Amarr Color Zone with over 700 Sherwin Williams colors to choose from;  Windows are available in in DecraGlass designs (9) or double-strength, obscure, Frost, Dark Tint or insulated glass options for desired visible light transmission (VLT) and design; DecraTrim window inserts (11) for complementary design to your home.
Amarr garage doors are CFC,  HFC, & HCFC free, have zero Ozone Depletion Potential (ODP), zero Global Warming Potential (GWP) and comply with environmental laws and regulations.